Nuts/Bolts
We offer a huge selection of wheel nuts & bolts for all makes and models of vehicles fitted with either original or aftermarket wheels.  It is very important that your vehicle is fitted with the correct nuts or bolts.  A lot of people wouldn't realise that when you change your wheels from original to aftermarket or vice versa then you will most probably have to change your nuts/bolts also.  This is because there is different seating on them, they can be either flat, tapered or radius.
Whether you are changing your bolts due to changing wheels, damage or corrosion, we can ensure that you get the right wheel nuts/bolts for your vehicle.  We also supply extended bolts which are used along with wheel spacers.
Below are some of the most common sizes of styles found on vehicles today. 
Stock: A
Fitment: M12x1.5
Seat type: Flat/Washer
Style: Closed end
Hex: 21mm
20+ pieces
Stock: B
Fitment: M12x1.25
Seat type: Tapered
Style: Closed end
Hex: 19mm
20+ pieces
Stock: C
Fitment: M14x1.5
Seat type: Tapered
Stem length: 50mm
Hex: 17mm
20+ pieces
Stock: D
Fitment: M14x1.5
Seat type: Tapered
Stem length: 45mm
Hex: 17mm
20+ pieces
Stock: E
Fitment: M14x1.5
Seat type: Tapered
Stem length: 45mm
Hex: 17mm
20+ pieces
Stock: F
Fitment: M14x1.5
Seat type: Tapered
Stem length: 35mm
Hex: 17mm
20+ pieces
Stock: G
Fitment: M14x1.5
Seat type: Radius
Stem length: 45mm
Hex: 17mm
20+ pieces
Stock: H
Fitment: M14x1.5
Seat type: Radius
Stem length: 40mm
Hex: 17mm
20+ pieces
Stock: HB
Fitment: M14x1.5
Seat type: Radius
Stem length: 40mm
Hex: 17mm
20+ pieces
Stock: I
Fitment: M14x1.5
Seat type: Radius
Stem length: 35mm
Hex: 17mm
20+ pieces
Stock: J
Fitment: M12x1.5
Seat type: Tapered
Stem length: 45mm
Hex: 17mm
20+ pieces
Stock: K
Fitment: M12x1.5
Seat type: Tapered
Stem length: 40mm
Hex: 17mm
20+ pieces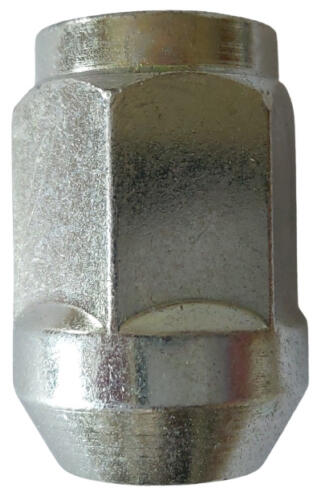 Stock: M
Fitment: M12x1.5
Seat type: Taper
Style: Closed end
Hex: 21mm
20+ pieces
Stock: N
Fitment: M12x1.5
Seat type: Tapered
Stem length: 25mm
Hex: 17mm
20+ pieces
Stock: NB
Fitment: M12x1.5
Seat type: Tapered
Stem length: 25mm
Hex: 17mm
20+ pieces
Stock: O
Fitment: M12x1.5
Seat type: Tapered
Style: Closed end
Hex: 19mm
20+ pieces
Stock: OB
Fitment: M12x1.5
Seat type: Tapered
Style: Closed end
Hex: 19mm
20+ pieces
Stock: PB
Fitment: M14x1.25
Seat type: Tapered
Stem length: 50
Hex: 17mm
20+ pieces
Stock: QB
Fitment: M14x1.25
Seat type: Tapered
Stem length: 40mm
Hex: 17mm
20+ pieces
Stock: RB
Fitment: M14x1.25
Seat type: Tapered
Stem length: 28mm
Hex: 17mm
20+ pieces
Stock: S
Fitment: M14x1.5
Seat type: Radius
Stem length: 28mm
Hex: 17mm
20+ pieces
Stock: SB
Fitment: M14x1.5
Seat type: Radius
Stem length: 28mm
Hex: 17mm
20+ pieces
Stock: T
Fitment: M12x1.25
Seat type: Tapered
Stem length: 50mm
Hex: 17mm
20+ pieces
Stock: U
Fitment: M12x1.5
Seat type: Tapered
Style: Closed end
Hex: 17mm
20+ pieces
Stock: L
Fitment: M12x1.5
Seat type: Tapered
Stem length: 35mm
Hex: 17mm
20+ pieces
Stock: V
Fitment: M12x1.5
Seat type: Radius
Style: Open ended
Hex: 19mm
20+ pieces
Stock: W
Fitment: M14x1.5
Seat type: Tapered
Style: Open ended
Hex: 19mm
20+ pieces
Stock: X
Fitment: M12x1.5
Seat type: Radius
Stem length: 40mm
Hex: 17mm
20+ pieces
Stock: Y
Fitment: M12x1.25
Seat type: Tapered
Stem length: 22mm
Hex: 17mm
20+ pieces
Stock: Z
Fitment: M14x1.5
Seat type: Radius
Stem length: 50mm
Hex: 17mm
20+ pieces
Stock: CA
Fitment: M12x1.5
Seat type: Tapered
Stem length: 26mm
Hex: 17mm
20+ pieces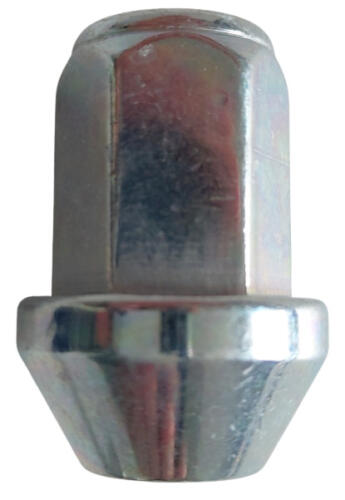 Stock: CB
Fitment: M12x1.5
Seat type: Tapered
Style: Closed end
Hex: 17mm
20+ pieces