Spigot Rings
The hub centric/spigot ring is a device used with wheels and are installed between the car wheel hub and the wheel.
The purpose of the hub centric ring is to fill the empty space between the wheel hub and the center bore of the wheel.
The rings are  made of durable industrial plastic or aluminum.
Why are Spigot Rings needed?
The rings are needed when the hub hole (the center bore) on the wheel is larger than the wheel hub of the vehicle.  They are usually required for aftermarket wheels since the original wheels come with a center bore of the right size.  They can however be used on original wheels when fitting those wheels onto a different make or model which has a smaller hub.
Usually, the hub-centric rings are used with alloy wheels, but sometimes steel wheels may need them.
The purpose of the centric ring is to perfectly center the alloy wheel to the wheel hub and prevent vibration to the steering wheel during driving and shaking which typically occurs between speeds of 65-95 km/h.
Listed below are some of the popular sizes we stock or can order in within 3-5 working days. 
Stock: SR1

Size: 66.6mm – 57.1mm
30+ pieces
Stock: SR2
Size: 65mm – 57.1mm
30+ pieces
Stock: SR3
Size: 73.1mm – 57.1mm
30+ pieces
Stock: SR4
Size: 64.1mm – 57.1mm
12 pieces
Stock: SR5

Size: 66.1mm – 57.1mm
12 pieces
Stock: SR6
Size: 72.6mm – 57.1mm
30+ pieces
Stock: SR7
Size: 70.1mm – 57.1mm
12 pieces
Stock: SR8
Size: 63.3mm – 57.1mm
12 pieces
Stock: SR9

Size: 67.1mm – 57.1mm
12 pieces
Stock: SR10
Size: 69.1mm – 57.1mm
12 pieces
Stock: SR11
Size: 60.1mm – 57.1mm
12 pieces
Stock: SR12
Size: 71.6mm – 57.1mm
12 pieces
Stock: SR13

Size: 57.1mm – 52.1mm
8 pieces
Stock: SR14
Size: 70.6mm – 57.1mm
8 pieces
Stock: SR15
Size: 57.1mm – 56.1mm
12 pieces
Stock: SR16
Size: 74.1mm – 57.1mm
12 pieces
Stock: SR17

Size: 57.1mm – 54.1mm
20 pieces
Stock: SR18
Size: 70.4mm – 57.1mm
12 pieces
Stock: SR19
Size: 72.5mm – 57.1mm
16 pieces
Stock: SR20
Size: 75mm – 57.1mm
8 pieces
Stock: SR21

Size: 72.3.1mm – 57.1mm
12 pieces
Stock: SR22
Size: 68mm – 57.1mm
40 pieces
Stock: SR23
Size: 76mm – 57.1mm
24 pieces
Stock: SR24
Size: 72mm – 57.1mm
8 pieces
Stock: SR25

Size: 66.6mm – 57.1mm
30+ pieces
Stock: SR26
Size: 66.6mm – 64.1mm
20+ pieces
Stock: SR27
Size: 68.1mm – 66.6mm
12 pieces
Stock: SR28
Size: 66.6mm – 65.1mm
12 pieces
Stock: SR29

Size: 66.6mm – 56.1mm
12 pieces
Stock: SR30
Size: 71.6mm – 66.6mm
12 pieces
Stock: SR31
Size: 69.1mm – 66.6mm
12 pieces
Stock: SR32
Size: 66.6mm – 72.3mm
12 pieces
Stock: SR33

Size: 66.6mm – 70.4mm
12 pieces
Stock: SR34
Size: 66.6mm – 60.1mm
12 pieces
Stock: SR35
Size: 73.1mm – 66.6mm
12 pieces
Stock: SR36
Size: 66.6mm – 63.3mm
8 pieces
Stock: SR37

Size: 66.6mm – 59.1mm
12 pieces
Stock: SR38
Size: 66.6mm – 72.5mm
12 pieces
Stock: SR39
Size: 72mm – 66.6mm
16 pieces
Stock: SR40
Size: 66.6mm – 74.1mm
8 pieces
Stock: SR41

Size: 66.6mm – 58.6mm
8 pieces
Stock: SR42
Size: 66.6mm – 54.1mm
12 pieces
Stock: SR43
Size: 70.1mm – 66.6mm
8 pieces
Stock: SR44
Size: 66.6mm – 75mm
8 pieces
Stock: SR45

Size: 66.6mm – 56.6mm
8 pieces
Stock: SR46
Size: 66.6mm – 75.6mm
12 pieces
Stock: SR47
Size: 70.1mm – 66.6mm
8 pieces
Stock: SR48
Size: 66.6mm – 75mm
8 pieces
Stock: SR49

Size: 66.6mm – 58.1mm
8 pieces
Stock: SR50
Size: 66.6mm – 79.1mm
8 pieces
Stock: SR51
Size: 70mm – 66.6mm
8 pieces
Stock: SR52
Size: 66.6mm – 76mm
8 pieces
Stock: SR53

Size: 66.6mm – 82mm
8 pieces
Stock: SR54

Size: 69.1mm – 67.1mm
16 pieces
Stock: SR55
Size: 108.1mm – 67.1mm
16 pieces
Stock: SR56
Size: 67.1mm – 56.6mm
12 pieces
Stock: SR57
Size: 72.5mm – 67.1mm
12 pieces
Stock: SR58

Size: 71.6mm – 67.1mm
8 pieces
Stock: SR59
Size: 58.6mm – 67.1mm
8 pieces
Stock: SR60
Size: 67.1mm – 52.1mm
12 pieces
Stock: SR61
Size: 56.1mm – 67.1mm
12 pieces
Stock: SR62

Size: 72.6mm – 67.1mm
8 pieces
Stock: SR63
Size: 66mm – 67.1mm
8 pieces
Stock: SR64
Size: 67.1mm – 63.4mm
8 pieces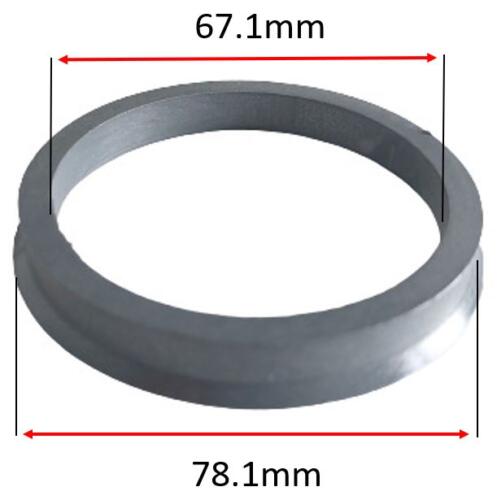 Stock: SR65
Size: 78.1mm – 67.1mm
12 pieces
Stock: SR66

Size: 75.6mm – 67.1mm
8 pieces
Stock: SR67
Size: 57.1mm – 67.1mm
8 pieces
Stock: SR68
Size: 67.1mm – 64.1mm
8 pieces
Stock: SR69
Size: 92.3mm – 67.1mm
12 pieces
Stock: SR70

Size: 59.1mm – 67.1mm
8 pieces
Stock: SR71
Size: 63.3mm – 67.1mm
8 pieces
Stock: SR72
Size: 67.1mm – 71.5mm
8 pieces
Stock: SR73
Size: 73.1mm – 67.1mm
12 pieces
Stock: SR74

Size: 72.3mm – 67.1mm
8 pieces
Stock: SR75
Size: 54.1mm – 67.1mm
16 pieces
Stock: SR76
Size: 67.1mm – 74.1mm
8 pieces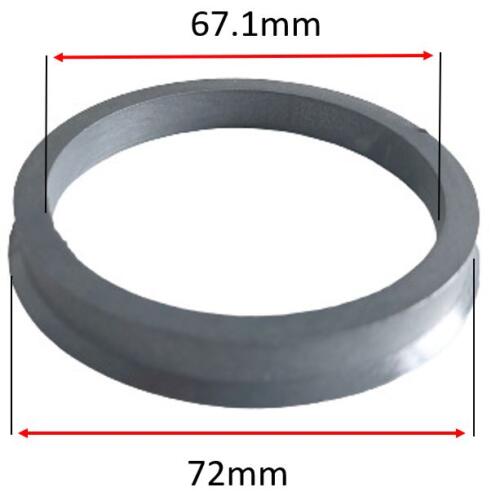 Stock: SR77
Size: 72mm – 67.1mm
12 pieces
Stock: SR78

Size: 70mm – 67.1mm
8 pieces
Stock: SR79
Size: 79.1mm – 67.1mm
8 pieces
Stock: SR80
Size: 67.1mm – 65mm
8 pieces
Stock: SR81
Size: 75mm – 67.1mm
8 pieces
Stock: SR82

Size: 76mm – 67.1mm
8 pieces
Stock: SR83
Size: 70.1mm – 67.1mm
8 pieces
Stock: SR84
Size: 60.1mm – 67.1mm
8 pieces
Stock: SR85
Size: 70.1mm – 67.1mm
8 pieces
Stock: SR86

Size: 58.1mm – 67.1mm
8 pieces
Stock: SR87
Size: 100mm – 67.1mm
8 pieces
Stock: SR88
Size: 110.1mm – 67.1mm
8 pieces
Stock: SR89
Size: 106.1mm – 67.1mm
8 pieces
Stock: SR90

Size: 111.1mm – 67.1mm
8 pieces
Stock: SR91
Size: 110.5mm – 67.1mm
8 pieces
Stock: SR92
Size: 112mm – 67.1mm
12 pieces
Stock: SR89
Size: 106.1mm – 67.1mm
8 pieces
Stock: SR93

Size: 60.1mm – 57.1mm
30 pieces
Stock: SR94
Size: 66.6mm – 60.1mm
12 pieces
Stock: SR95
Size: 66.1mm – 60.1mm
16 pieces
Stock: SR96
Size: 70,1mm – 60.1mm
8 pieces
Stock: SR97

Size: 60.1mm – 56.1mm
12 pieces
Stock: SR98
Size: 58.1mm – 60.1mm
12 pieces
Stock: SR99
Size: 60.1mm – 56.6mm
12 pieces
Stock: SR100
Size: 72.3mm – 60.1mm
8 pieces
Stock: SR101

Size: 60.1mm – 68mm
12 pieces
Stock: SR102
Size: 58.6mm – 60.1mm
8 pieces
Stock: SR103
Size: 60.1mm – 54.1mm
12 pieces
Stock: SR104
Size: 67.1mm – 60.1mm
8 pieces
Stock: SR105

Size: 60.1mm – 89mm
12 pieces
Stock: SR106
Size: 70.6mm – 60.1mm
8 pieces
Stock: SR107
Size: 60.1mm – 72.6mm
12 pieces
Stock: SR108
Size: 73.1mm – 60.1mm
30 pieces
Stock: SR109

Size: 60.1mm – 72.5mm
12 pieces
Stock: SR110
Size: 52.1mm – 60.1mm
8 pieces
Stock: SR111
Size: 60.1mm – 74.1mm
12 pieces
Stock: SR112
Size: 69.1mm – 60.1mm
12 pieces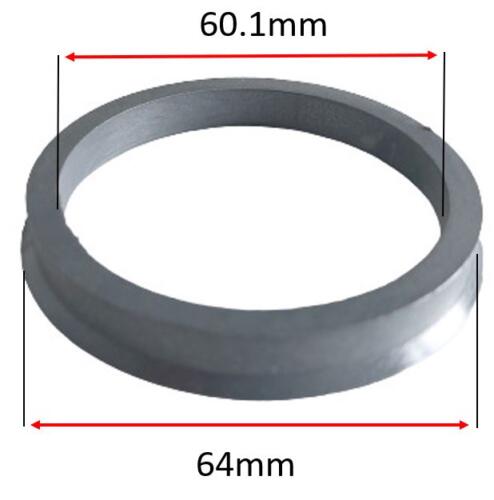 Stock: SR113

Size: 60.1mm – 64mm
12 pieces
Stock: SR114
Size: 71.6mm – 60.1mm
8 pieces
Stock: SR115
Size: 60.1mm – 79.1mm
12 pieces
Stock: SR116
Size: 76mm – 60.1mm
12 pieces
Stock: SR117

Size: 60.1mm – 75mm
8 pieces
Stock: SR118
Size: 72mm – 60.1mm
8 pieces
Stock: SR119
Size: 60.1mm – 70.4mm
12 pieces
Stock: SR116
Size: 76mm – 60.1mm
12 pieces
Stock: SR120

Size: 64mm – 54.1mm
12 pieces
Stock: SR121
Size: 70.1mm – 54.1mm
12 pieces
Stock: SR122
Size: 56.6mm – 54.1mm
16 pieces
Stock: SR123
Size: 68.1mm – 54.1mm
8 pieces
Stock: SR124

Size: 59.1mm – 54.1mm
8 pieces
Stock: SR125
Size: 70.1mm – 54.1mm
12 pieces
Stock: SR126
Size: 56.1mm – 54.1mm
16 pieces
Stock: SR127
Size: 66.1mm – 54.1mm
8 pieces
Stock: SR128

Size: 69.1mm – 54.1mm
8 pieces
Stock: SR129
Size: 70.4mm – 54.1mm
8 pieces
Stock: SR130
Size: 73.1mm – 54.1mm
16 pieces
Stock: SR131
Size: 57.1mm – 54.1mm
8 pieces
Stock: SR132

Size: 67.1mm – 54.1mm
8 pieces
Stock: SR133
Size: 63.4mm – 54.1mm
8 pieces
Stock: SR134
Size: 74.1mm – 54.1mm
12 pieces
Stock: SR135
Size: 58.6mm – 54.1mm
8 pieces
Stock: SR136

Size: 63.3mm – 54.1mm
8 pieces
Stock: SR137
Size: 60.1mm – 54.1mm
8 pieces
Stock: SR138
Size: 71.6mm – 54.1mm
12 pieces
Stock: SR139
Size: 52.1mm – 54.1mm
8 pieces
Stock: SR140

Size: 75.1mm – 54.1mm
8 pieces
Stock: SR141
Size: 76mm – 54.1mm
8 pieces
Stock: SR142
Size: 66.6mm – 54.1mm
12 pieces
Stock: SR143
Size: 72.6mm – 54.1mm
8 pieces